Effective Legal Representation
Buying Groups | Business | Trademark | Other Services
You Are Our Most Important Client
As One of the Top Business Law Firms in US, Our Corporate Lawyers Will Help Your Business Succeed!
Based in Chattanooga, Tennessee, Ray Law Firm, PLLC is a top-rated small corporate law firm with decades of experience working with large organizations. We provide exceptional service to CEOs and business owners from companies of any size.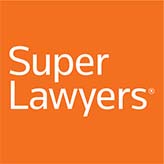 Our attorneys act as advisors to protect your business interests and intellectual property. We are proficient in starting and maintaining buying groups as well as offer help with various concerns such as business litigation, mergers and acquisitions, and franchise law.

At our firm, we value every client and are admired for our knowledge and professional services that meet all your business needs.
We have organized insightful blogs and reviews from our satisfied clients to provide you with additional information. You will also find articles and interviews with our founding partner, Harry B. Ray.
As one of the top business law firms in US, our experienced lawyers strive to foster a good relationship with you to help with your business development. Get in touch with us today for more details about what we can do for you.